Posting administrator files
Those who log into Timeplan to work in the system are called Administrators. Not everyone has the same rights in the system considering that a department manager does not need to have access to the same areas as a payroll administrator.
Each company should have a Timeplan manager who acts as first-line contact in case of problems and who has full system rights. This person can in turn post other administrator profiles and adjust rights.
The different profiles can be configured under Administration –Authorisation –User profiles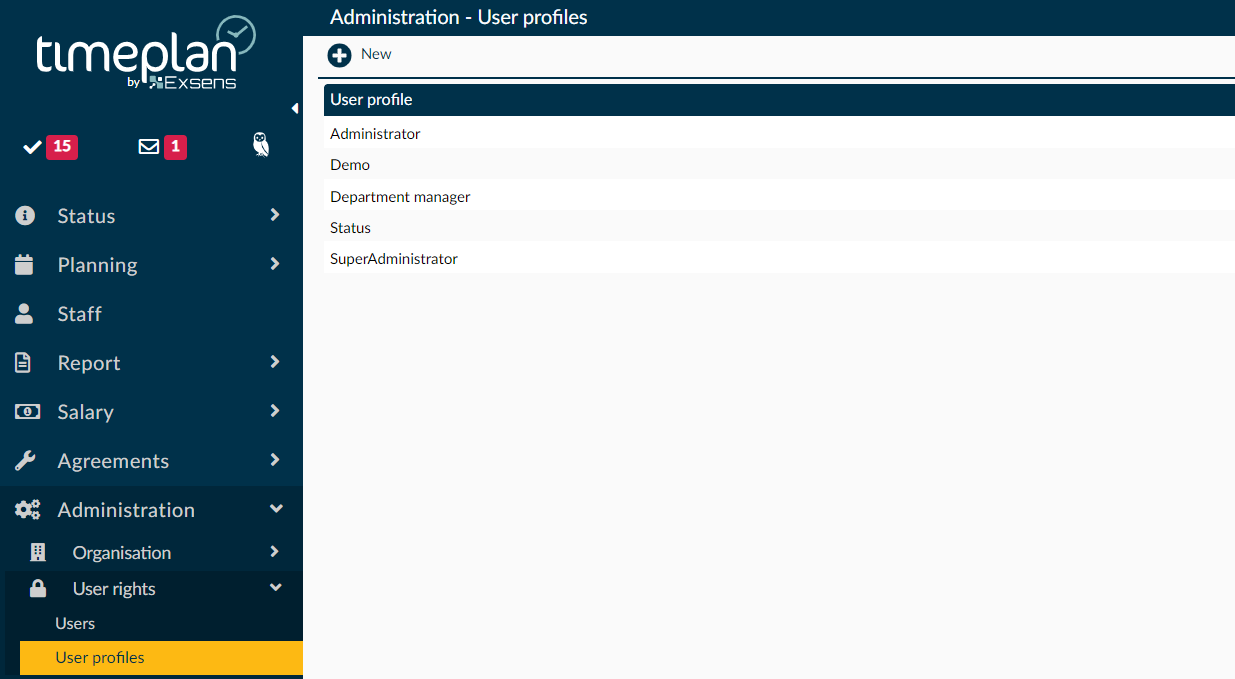 In the example above you can see the most common profiles that are posted in the system. Administrator, Department manager, Status and SuperUser.
SuperUser is the person with the highest permission level. Administrators has high-level permissions and is a common profile for key persons, which is why it should be distributed sparingly.
Department manager is a profile limited to one or more cost centres and functions and Status is a profile used for obtaining checklists and see the current status of the house.
You can see which permissions the different profiles have by clicking on each profile.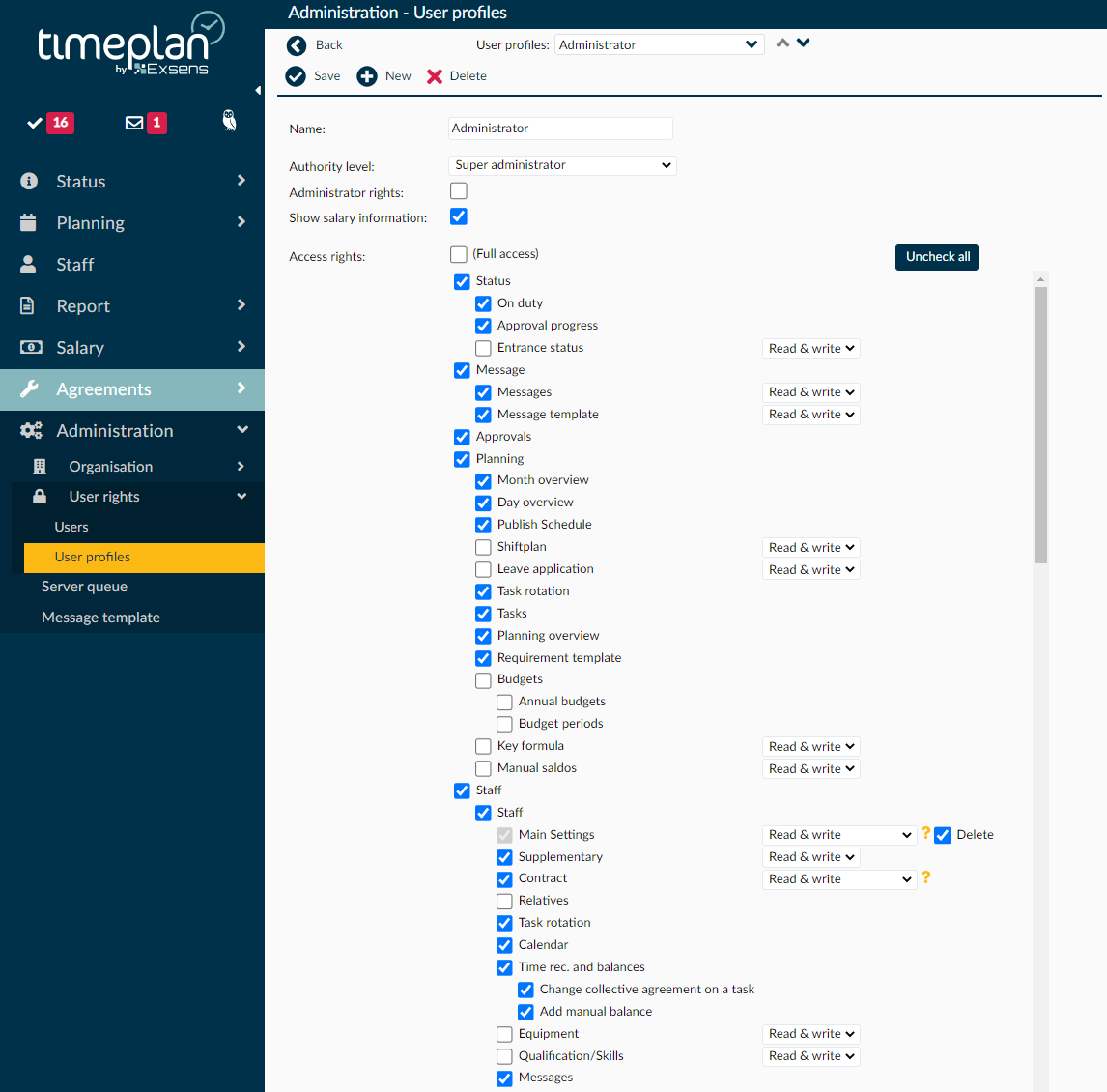 You can easily adjust what to display by putting a checkmark in or removing the checkmark from the boxes for the different tabs and their submenus. You can also make adjustments so that a profile only has read permissions for the different menus. If you want a profile to be able to see payroll information, you have to put a checkmark in this box. The permission level limits the profiles, which this type of administrator profile is able to certify, and/or have more permissions than. For example, you can have two profiles called Administratör (Administrator), but if one has SuperAdministratör (SuperUser) permissions, the other has Övrigt (Other) permissions. The Super permissions profile will be able to certify the Other permissions profile.
Once you are satisfied with your settings, press Save and if you want to create a brand-new profile, press New+.