All employees registered in Timeplan receive an employment agreement. It is based on a collective bargaining agreement. There are standardised collective bargaining agreements, but these can be adjusted according to the customer's wishes.
Under the tab Agreements, there is a complete overview of all agreements listed in Timeplan.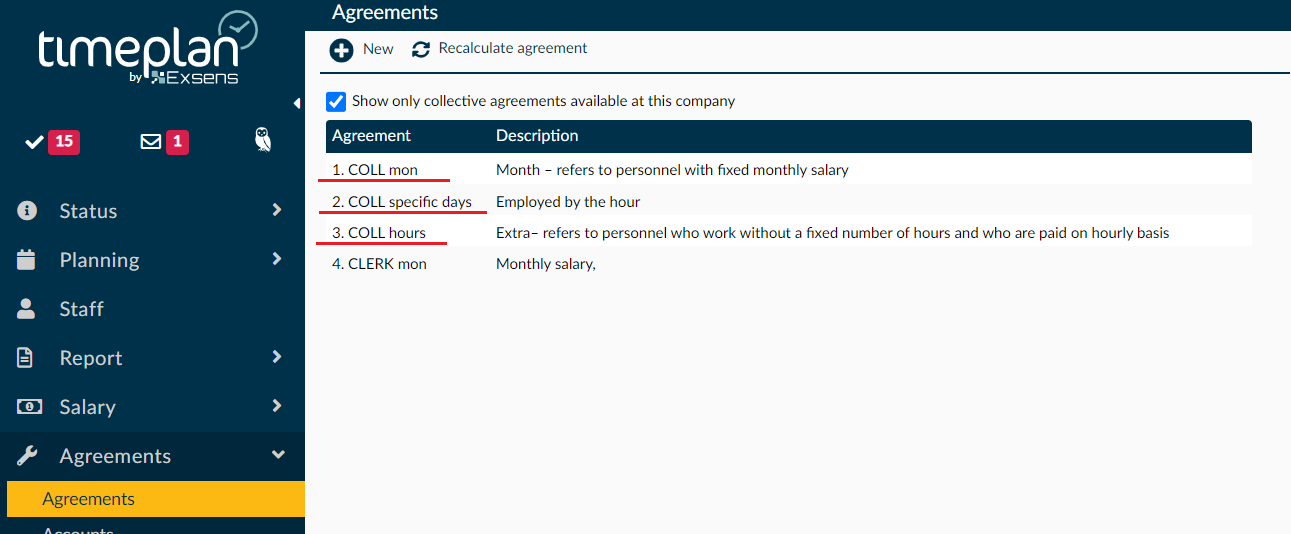 In the example above you can see the most common abbreviations we use
"COLL mon" – refers to personnel with fixed monthly salary
"COLL specific days"– refers to personnel who have a fixed number of hours per month but are paid by the hour
"COLL hours"– refers to personnel who work without a fixed number of hours and who are paid on hourly basis
A brief summary of the various agreements and their settings can be found under Description. The most important items are usually how long the break is, if there are compensatory/annual working hours/flexible working hours and/or public holidays. You can set up as many agreements as you like but we recommend that you try to keep it relatively neat so that you can easily know which agreement applies to new staff.
Timeplan Support is responsible for posting and configuring the agreements since errors in the agreements can lead to problems for customers.