In this article, we will go through how to set up and assign positions for employees in Timeplan.
Start by going to Administration - Organisation -Job titles in the left-hand menu.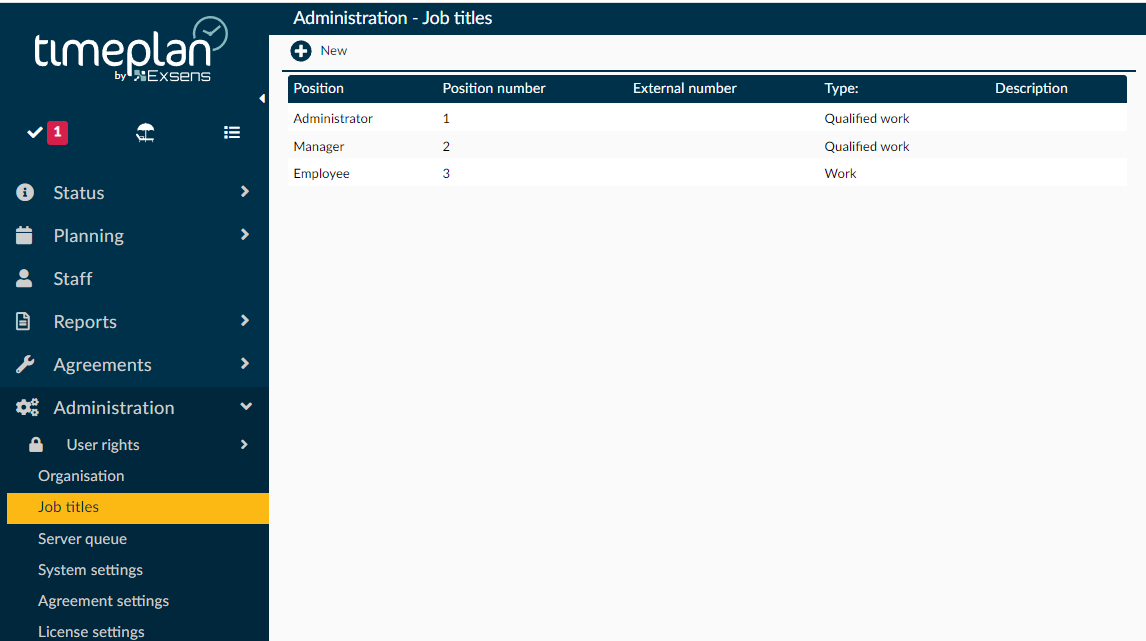 To post a new position, select +New as selected below.
Then name the position and write a brief description of its tasks. Here you can also choose a suitable type - you can choose to register it as professional work or qualified professional work. Save!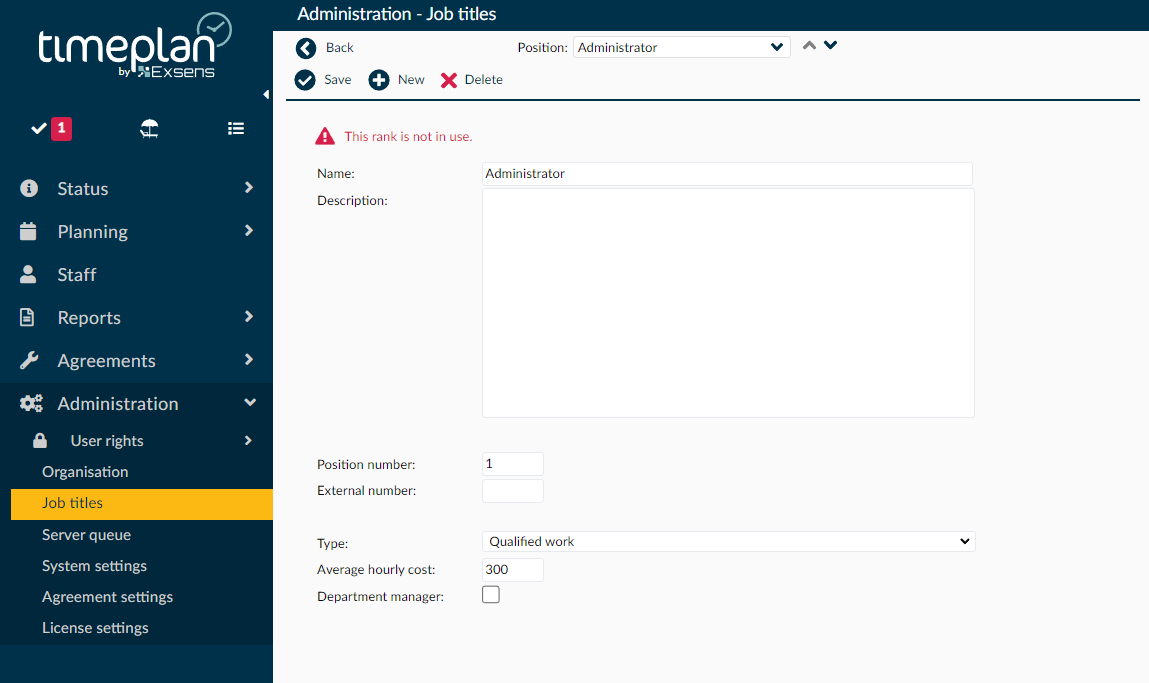 Once you have added the positions you want, it is time to link the staff to the right position. To do this, click on the Personal (Staff) tab and then select the employee to whom you want to assign a position.
Go to the employee's employment agreement as illustrated below and choose which position they must have. Save!