On the start page you get a quick overview of what is relevant for your workplace
The start page can be easily modified and updated to suit your preferences depending on what you want to display. You can customise your own start page with widgets according to your wishes and needs. Here, you see everything from current events, employees employed 6 months, absence, scheduled and worked time. For more information about a specific widget, click on the magnifying glass. Using the drag and drop function, you can easily switch the location of your widget. Customise your own dashboard
If you click on Edit, you can change, move, add or remove the widgets you do not want to see on your start page.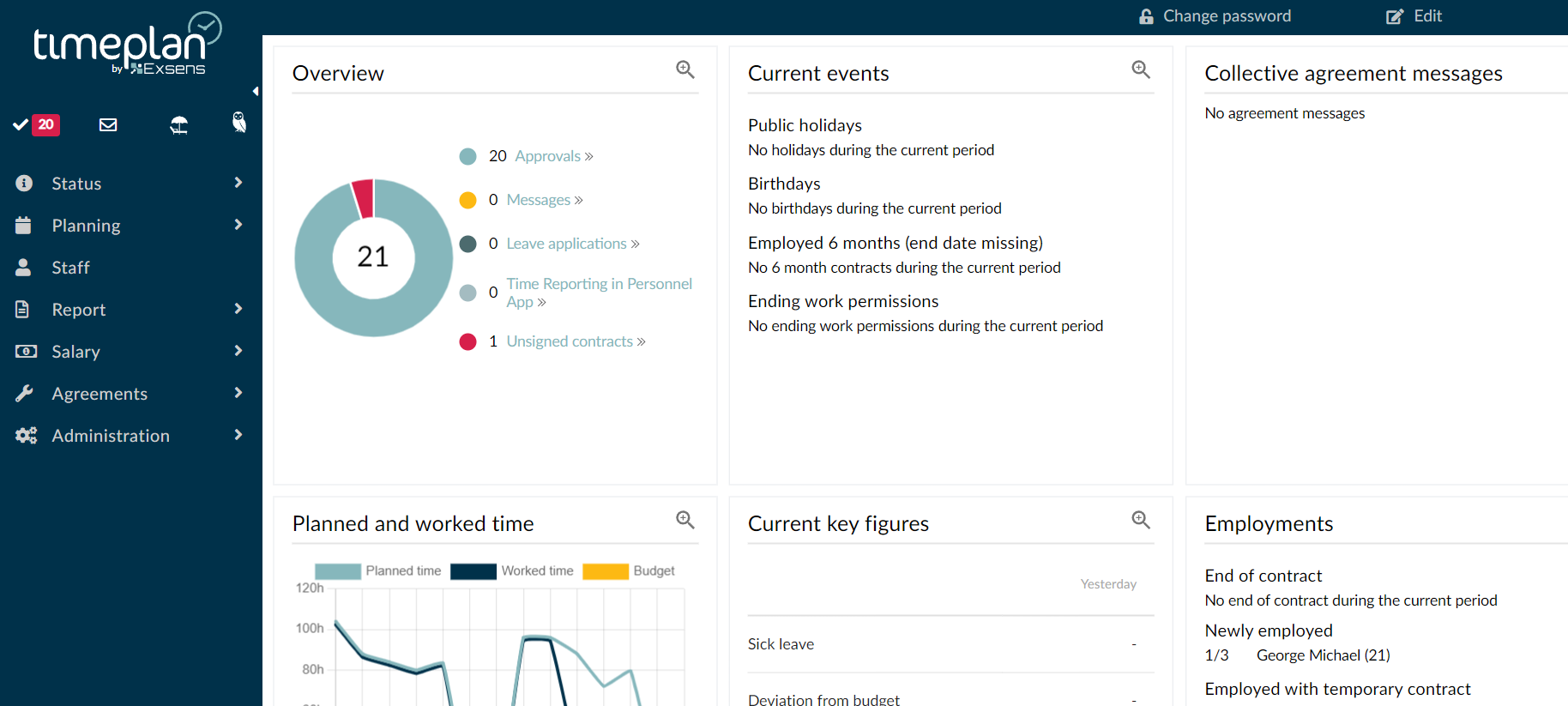 When you are satisfied with your choices, click on Redigera (Edit) again to close the function.
The settings you choose for your start page will be personalised, which means that you can have settings according to your preferences and your colleagues can have their own settings. They will also be saved until you select new ones.
To get more information about current events click on the magnifying glass in the widget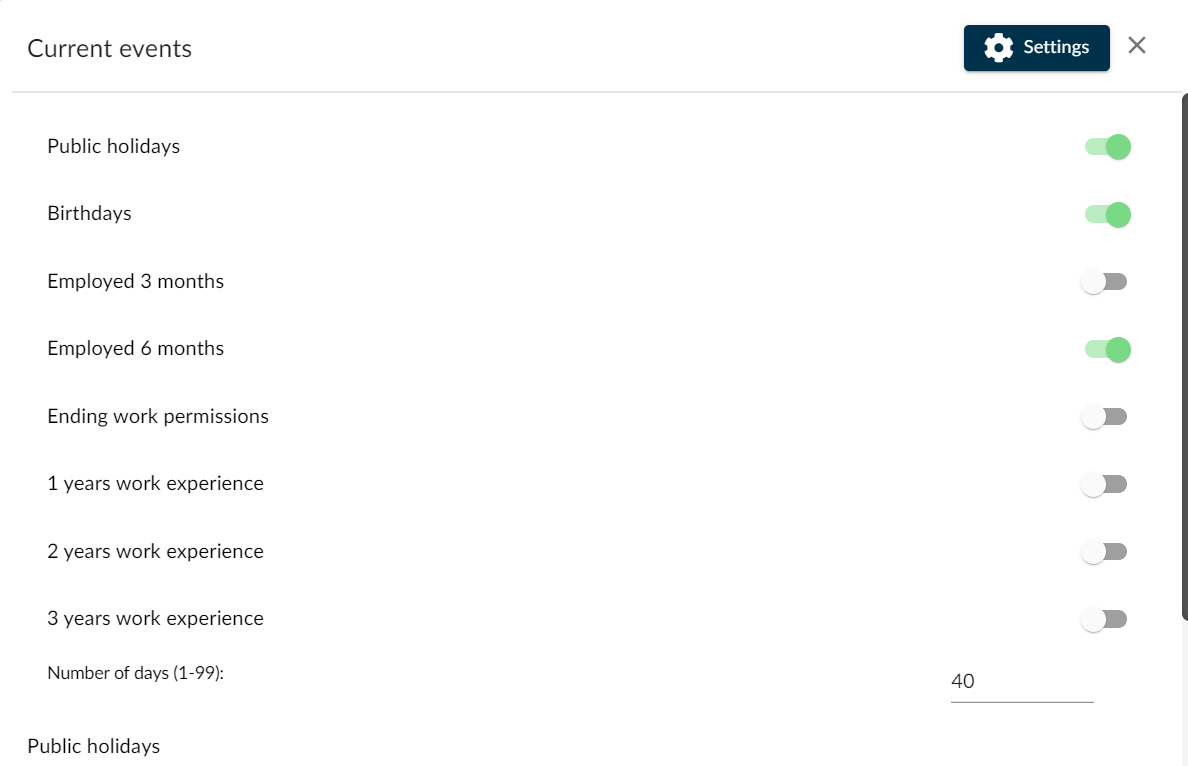 To change the settings in absence, click on - the magnifying glass in the widget
- settings and select the ones you want to see - click on x when you are done.
The graph shows the scheduled and worked time compared to each other, so that you can easily see how you are doing at your company.
On the start page, you can change the password to your profile.